The 4th of July in the U.K. is just another day – Not here, buddy.
Unless you need an excuse to throw another party, the 4th of July in the U.K. is just another day in a year. Perhaps throwing a "Treason Day" get together at the local pub is in order or better yet, catch an episode of The Night Manager mini series. Most here in the United States would say, "Let them eat cake!" as they down a sudsy brew and greased up hot dog.
Yes, the 4th of July is the most celebrated and anticipated holiday in the states and chocked full of parades, outdoor cookouts, picnics, concerts, and fireworks – lots of fireworks (even if they are outlawed in certain areas). And when we Americans prepare to celebrate our independence from the oppressive monarchy 240 years ago, we hoist the American stars and stripes high up the flag pole and don the red, white, and blue on our bodies, cars, and babies.
Here's a few ideas on how to celebrate the 4th this year
Display the American Flag
The most typical way that many Americans celebrate our Independence is to display the American flag from a house roof, car, or place of employment. Some have even installed a real flag pole in their front yards. If none of these options is feasible, you can buy inexpensive flags to place on your bicycle, a string of flags to hang across your front porch or picket fence, or hand a flag from a window. For anyone who needs help on how to hang a flag, check out this short, but handy guide: How to display the American Flag.
Wear your colors
One of the easiest ways to show your patriotism is to wear American flag themed apparel or at least the colors red, white, and blue. You can find tons of patriotic themed clothing at Walmart, Ross, Target, an online outlet, or any popular retail clothing outlet. You can even get really creative with vintage pieces offered at the nearest thrift store or vintage clothing boutique. But get there fast as most of these outlets closeout many items as the 4th of July nears. Other ways include facepainting, fingernail art, or just wearing a pin back button.
Get in line at the local parade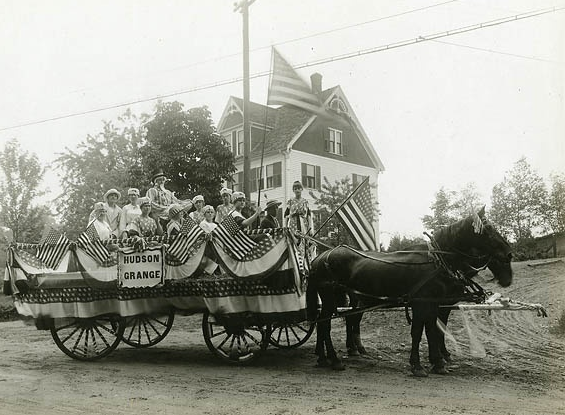 Every town has its own 4th of July parade or communities partner with neighboring cities to celebrate with marching bands, baton twirlers, mayors and dignitaries on convertible cars, equestrian groups, and themed floats. Downtown streets are closed down to feature art and food booths and carnival rides. Check out this Pinterest link for awesome celebration ideas!
Don't forget your sunblock, hats, and folding chairs!
Enjoy a backyard barbeque or picnic with family or friends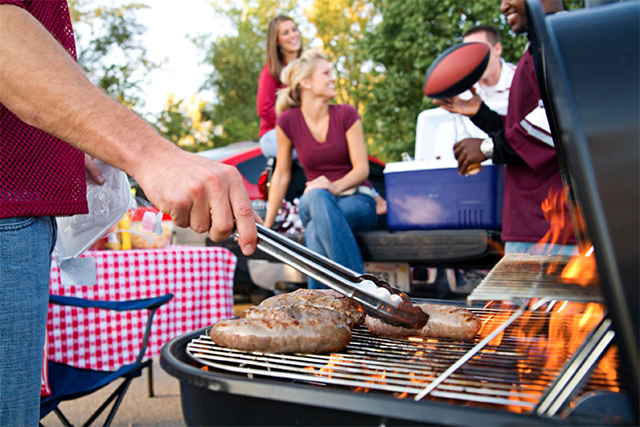 A 4th of July barbeque or picnic is always a lot of fun where you can share the best hamburgers, hot dogs, corn-on-the-cob, watermelon, desserts – the list can go on for days, folks. It's all about gathering friends and family to spend a day in celebration of the nation's independence and to enjoy each other's company. Don't forget the sports equipment, radio, and sunblock! Plan ahead so you don't forget anything!
Have a safe and sane 4th of July!
Get in the 4th of July Gift Giving Spirit
For your custom photo gifts at the lowest prices, Discount Photo Gifts has what you need to give a quality, fully customized photo gifts to the one you care about. Check out the site today and start designing your photo gift!