Advertising Specialty Products
We have over 3,000 Promotional Products using your logo and information...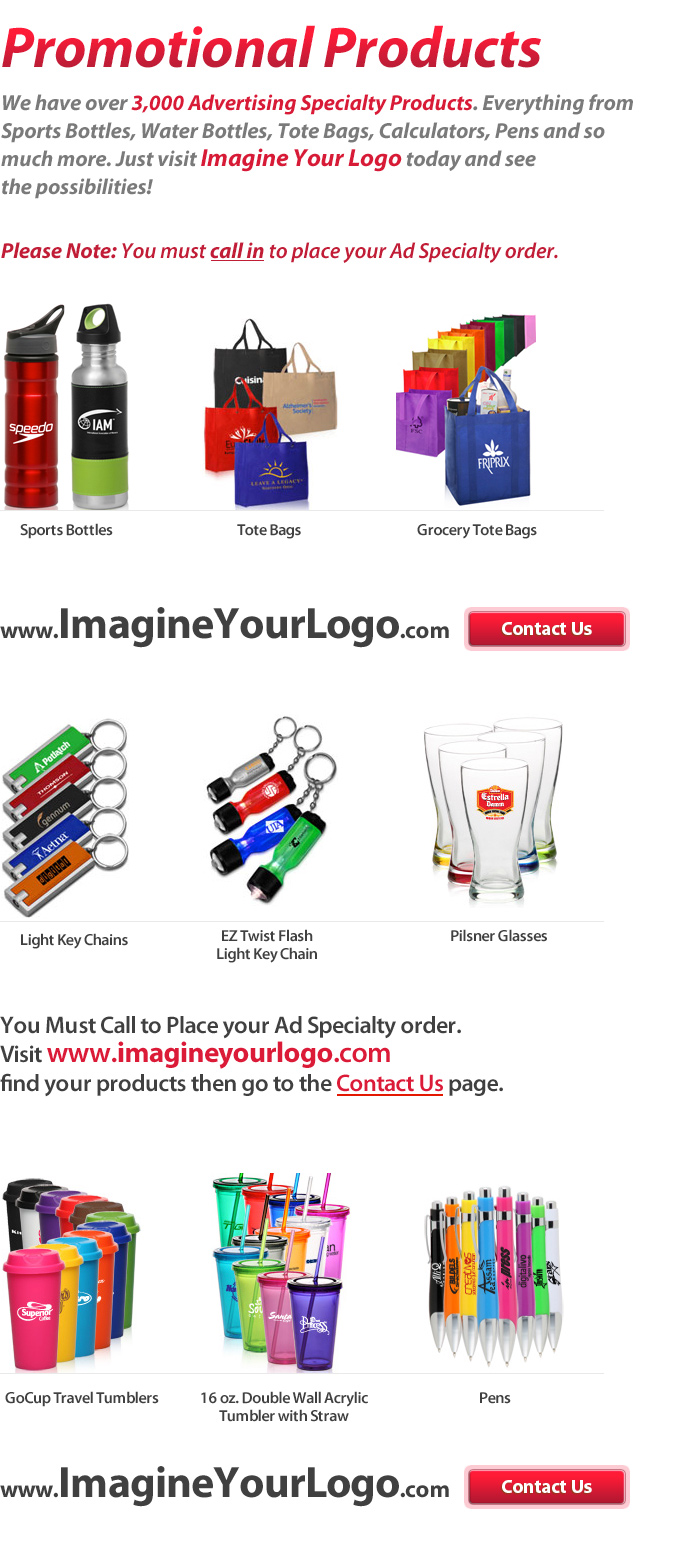 www.imagineyourlogo.com has over 3,000 advertising specialty products to choose from. Find yours today, but remember to call us to place your order. You can find the phone numbers on the contact us page. This is NOT the same phone number as Discount Photo Gifts.